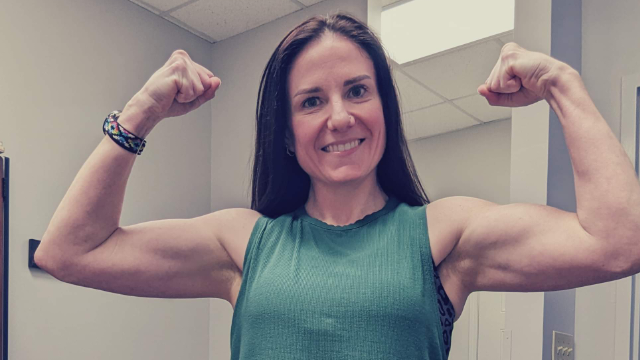 JESSICA NEWMAN-MARSHALL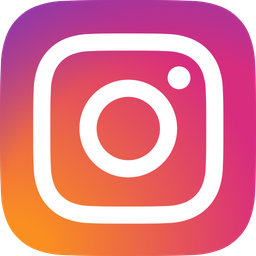 In 2021 I was at my heaviest, which was almost 190 and I'm only 5'2". That summer I took my oldest two children on a 16 day road across 11 states with two other moms and their kids. It was a very fast-paced 16 days that resulted in almost everyone getting sick because none of us were in good health. After the trip I started intermittent fasting and I slowly changed the way I ate, but I still wasn't being serious about my health.
I've also being living with Hashimoto's thyroiditis for about 13 years, which can make weight loss more challenging, but not impossible. I just didn't want it badly enough. In Christmas of 2021 I was still not really taking my health or fitness seriously at all. Lots of parties and drinking over the holidays. Plus so much bad food.
Then in January of 2022 I turned 40 and I took a long hard look at myself and decided this is not the person I wanted to be for the rest of my life. I want to be happy, I want to have energy to do fun things, I want to be strong, I want to be sexy and feel comfortable in my own skin, and I want to wear a two piece bathing suit in public dang it! I also have a good friend who was turning 50 in 2022 so she and I together started working with a trainer and completely changed our lifestyles. We stopped drinking and and really started taking things seriously.
In February of 2022 my father passed away and it was another difficult life experience, but I continued to focus on the future. I continued to workout and eat healthier over the course of the year.
Then, in August of 2022 my husband left for a business trip overseas, completely went off the deep end, spent every dime he had, and now we are in the final stages of our divorce. We had been together for 22 years and we have three children together. I didn't work outside of the home and I homeschooled our children.
Needless to say mine and my kids worlds got completely turned upside down. I had less than a month to pack up everything I couldn't sell and move four states over where the kids and I now live with my mom just trying to find out new normal. My kids are in public school for the first time ever and everything is different.
I could have let everything drive me to binge eating and drinking again, but instead of getting sad, I got mad and hit the gym even harder. Now my 2+ hours at the gym 5+ days a week is my therapy.
Fast-forward to almost a year later, my 41st birthday is next week, and I'm down around 70 lbs. I have real muscles for the first time in my life. I am continuing to improve my physical and mental well-being every day and I refuse to let anything or anyone keep my from my goals. I don't really have a weight goal, but I would like to get down to 19% body fat.
I will check all my stats again at the beginning of February. One of my goals is to compete in the Tough Mudder competition in April. I am looking forward to seeing what this next year brings.