WHAT'S BEHIND BODYBUILDERS?
Behind Bodybuilders is a website made specifically for fitness enthusiasts to be the place where they can publish their fitness stories and get their voices heard. It's open for anybody doing any kind of workout and from any country on the planet.
Your fitness story will be published on a personal page created for you on our website. Also it will be published on our Instagram and Facebook pages.
Readers, either on our website or social media pages, will be able to comment and interact with you about your fitness story.
The process is very easy and quick, below you will find the progress of your application and what you need to do.
WHY PUBLISHING YOUR STORY ON BEHIND BODYBUILDERS?
INSPIRATION:
Your fitness journey could be an inspiration to someone else to start their own fitness story as well.
EXPOSURE:
Publishing your fitness story on Behind Bodybuilders will be a great opportunity to get in front of a larger audience either on our website or social media accounts. Readers who are interested in you, and your fitness story, will follow you on your Instagram account, as we will link back to it, and get in touch with you.
CREDIBILITY:
By being featured on a trusted body in the fitness world lie Behind Bodybuilders, you will look more trustworthy.
Send a message to our team on Instagram (@BehindBodybuilders) to publish your fitness story with us.
STEPS TO PUBLISH YOUR FITNESS STORY.
The first thing you need to do is confirming your spot with our team on our Instagram page @BehindBodybuilders
They will assess your fitness progress based on your content you are sharing on your Instagram account.
You will need to fill the application form. You will enter your personal details (name, email, city), put your fitness story together by answering a couple of questions, add your mantra and upload your photos.
This step will take around 10 minutes.
First, we receive a lot of unserious applications (fake stories, fake identities, etc...) so we need to keep the frivolous away!
Second, this project is our day to day job, we have expenses to cover and profits to make.
The Verification & Support fee will help us verify you are who you say you are, and also be our only source of income to keep this project running.
The current Verification & Support fee is $125.
Once we receive your application and you pay the Verification & Support fee, our team will start working on your application.
At the same day your personal page on our website will be created, we will send you its link, and we will publish your story on our Instagram & Facebook pages as well.
YOUR APPLICATION PROGRESS.

Verification & Support(Publish Your Fitness Story)
SAVE $124! SALE ENDS IN 1 DAY!

ONLY FOR ATHLETES & FITNESS ENTHUSIASTS
Publish your fitness story on:
-Our website on a personal page created for you
-Our Instagram page
-Our Facebook page
Get Exposure
Gain credibility
Be a source of inspiration
Get your voice heard
Access to our private community
Get a certificate of appreciation
Get a gift sent quarterly to you
Build new strong fitness connections
Increase your social media following
Create business opportunities
Price will go back to $249 by midnight!
+1,320 stories published so far
FOR BUSINESSES/PUBLIC FIGURES
Advertise Your Product Everywhere on Behind Bodybuilders
SAVE $2,000! SALE ENDS IN 1 DAY!
For small businesses, public figures and any fitness enthusiast who has a product/service to advertise.
Advertise your product/service/social media profile on our website via:
-Pop up window showing whenever a visitor comes to surf any page on our website. The pop window will have a picture of your product/service, along a message and a call to action button that will lead to your landing page.
-Banner that will be visible on every single page of our website with a message about your product/service and a direct call to action button linking to you
Get your product/service link put in our Instagram bio
Get your product/service mentioned in every email we send to any recipient
Get your product/service mentioned in Instagram stories on a daily basis
3/10 spots left for this month!
+100 businesses & individuals served so far
FITNESS ENTHUSIASTS IN LOVE WITH THE IDEA.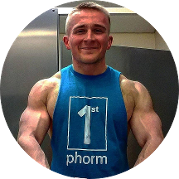 "I really like the idea behind [Behind Bodybuilders]. Allowing people to speak about themselves and encourage others to do the same. I'm sure it's helped a lot of people. Happy to work with you."
Evan Spradlin
@spradlin_fitness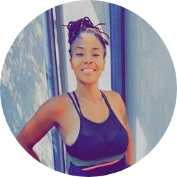 "I'm so happy to be apart of a community that shows people there is hope... And I'm thankful you've showed me when you are good to people good things happen."
China Dolla
@itschinadolla
GET OUR AWESOME APPAREL & SHINE.
Get your favorite Behind Bodybuilders apparel and keep shining!