THE FOUNDER OF THE PROJECT.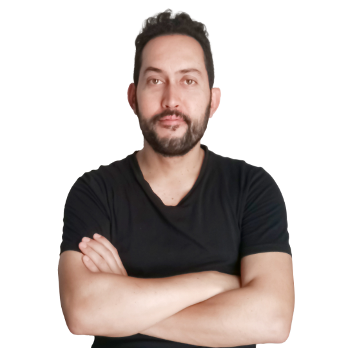 Meet Hedi Debbebi, an engineer turned online marketer, whose passion for connecting with fitness enthusiasts and sharing their inspiring stories led him to create Behind Bodybuilders. This visionary platform serves as a catalyst for transformation, empowering individuals to overcome obstacles, achieve their fitness goals, and inspire others along the way.
With over six years of experience as an online marketer, Hedi Debbebi discovered a deep connection with the fitness community. One pivotal encounter left an indelible mark on him—a conversation with an extraordinary individual who defied a deadly medical prognosis. Despite being given only a few months to live, this person embarked on a remarkable fitness journey, transforming from a frail, weak individual to a muscular powerhouse. This profound encounter, along with numerous other similar stories, ignited Debbebi's vision to create a platform dedicated to fitness enthusiasts sharing their stories and inspiring others.
Drawing from his engineering background and a decade of experience in the online business world, Hedi Debbebi brought Behind Bodybuilders to life in 2018. The platform rapidly evolved from an idea to a thriving online community, providing a safe and supportive space for individuals to share their personal fitness journeys. Behind Bodybuilders became a beacon of hope, resilience, and determination.
Behind Bodybuilders is more than just a collection of fitness stories—it is a transformative community that empowers individuals worldwide. The platform serves as a catalyst for motivation, encouraging people to embrace their potential and embark on their own fitness journeys. By sharing stories of triumph, dedication, and personal growth, Behind Bodybuilders inspires a global audience to believe in themselves and reach new heights.
Since its inception, Behind Bodybuilders has touched the lives of countless individuals, fostering a sense of belonging and support. Hedi Debbebi's vision and expertise in online business have propelled the platform's success, garnering a loyal following of fitness enthusiasts who eagerly share their stories. Behind Bodybuilders continues to expand its reach, inspiring people from all walks of life to push their limits and pursue their fitness goals.
Hedi Debbebi's unique background in agronomy engineering, coupled with his extensive experience in the online business realm, has enabled him to create impactful platforms and brands. Behind Bodybuilders stands as one of his most successful projects, representing the limitless possibilities that arise when passion, determination, and technology intersect.
Hedi Debbebi's journey from engineer to online marketer to the visionary behind Behind Bodybuilders exemplifies the power of embracing passion and making a difference. Through this platform, countless lives have been touched, transformed, and inspired. Behind Bodybuilders continues to grow and evolve, empowering individuals to share their stories, uplift others, and embody the true spirit of the fitness community.
BE THE NEXT SOURCE OF INSPIRATION.
The Behind Bodybuilders project is about helping fitness enthusiasts around the world INSPIRE by telling their fitness stories!
So far more than 1,200 athletes INSPIRED with us, and you are invited to be next!
Send a message to our team on Instagram (@BehindBodybuilders) to publish your fitness story with us.
FITNESS ENTHUSIASTS IN LOVE WITH THE IDEA.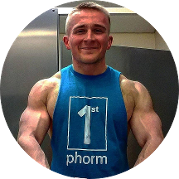 "I really like the idea behind [Behind Bodybuilders]. Allowing people to speak about themselves and encourage others to do the same. I'm sure it's helped a lot of people. Happy to work with you."
Evan Spradlin
@spradlin_fitness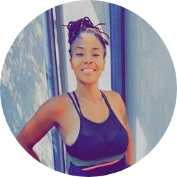 "I'm so happy to be apart of a community that shows people there is hope... And I'm thankful you've showed me when you are good to people good things happen."
China Dolla
@itschinadolla
GET OUR AWESOME APPAREL & SHINE.
Get your favorite Behind Bodybuilders apparel and keep shining!