WHAT'S BEHIND BODYBUILDERS?
Your dedication and hard work have not gone unnoticed, and we believe your story can inspire countless others in the fitness community. That's why we would like to introduce you to the Behind Bodybuilders project, where we empower fitness enthusiasts like yourself to share their stories and motivate others.
Behind Bodybuilders at a Glance:
A platform dedicated to showcasing inspiring fitness journeys.
Your story will be featured prominently on our website, reaching over 450,000 monthly visitors.
We'll share your inspiring journey with our engaged Instagram and Facebook audiences, totaling over 50,000 fitness enthusiasts.
Expect extensive promotion using social media and search engine optimization techniques, connecting with an audience exceeding 2 million.
You'll receive a Certificate of Appreciation in recognition of your invaluable contribution.
Enjoy exclusive VIP access to our private fitness community.
Periodic tokens of gratitude, including fitness apparel and accessories.
WHY PUBLISHING YOUR STORY ON BEHIND BODYBUILDERS?
1. Enhanced Online Presence and Visibility:
Publishing your fitness story on Behind Bodybuilders significantly amplifies your online presence. Your story becomes part of our extensive online platform, attracting fitness enthusiasts and curious readers from all over the world.
This enhanced visibility allows you to share your fitness journey with a much wider audience than you might reach on your own. It's an opportunity to inspire and connect with individuals who resonate with your story and fitness goals. Rapid
2. Social Media Growth:
One of the remarkable advantages of being featured on Behind Bodybuilders is the rapid growth of your social media following. On average, our "Inspiration of the Day" recipients experience an impressive surge of over 800 new followers within just one month.
This growth isn't just about numbers; it's about connecting with a community of fitness enthusiasts who genuinely appreciate your journey. Your social media becomes a platform for you to engage, motivate, and share your experiences with like-minded individuals.
3. Elevated Credibility Within the Fitness Industry:
Behind Bodybuilders is a respected platform within the fitness industry. When your story is featured here, it elevates your credibility and status as a dedicated fitness enthusiast.
The fitness world recognizes the commitment it takes to be recognized as an "Inspiration of the Day." This recognition can open doors to new opportunities and collaborations within the fitness industry, helping you gain recognition and respect among peers and professionals.
4. Opportunities for Sponsorships, Business Ventures, and Expanding Your Fitness Clientele:
Being part of Behind Bodybuilders not only inspires others but also attracts the attention of potential sponsors and collaborators.
Your compelling fitness journey can lead to sponsorship deals, business ventures, and opportunities to expand your fitness clientele. Companies in the fitness and wellness industry are always on the lookout for passionate individuals to represent their brand or work with them on various projects.
As you share your experiences and insights, you become a valuable resource and influencer in the fitness community. This can lead to new business opportunities, training clients, or consulting work.
In summary, joining Behind Bodybuilders offers you a unique chance to enhance your online presence, grow your social media following, establish yourself as a credible figure in the fitness industry, and unlock opportunities for sponsorships, business ventures, and expanding your fitness clientele. Your fitness journey becomes a source of inspiration and opens doors to exciting possibilities within the fitness world.
WHERE YOUR STORY WILL BE PUBLISHED.
We will crate a persona page for you on our website (https://behindbodybuilders.com). It will host your fitness story and your personal details.
Visitors of your personal page will be able to comment and vote for your story, and you can interact with them. The more votes you get the higher your chances of getting your story featured on our website homepage, which means more exposure for you.
Our website receives hundreds of thousands of visitors every month, with now around 475k visitors per month!
2. OUR INSTAGRAM & FACEBOOK PAGES
Your fitness story will be shared on our Instagram page (https://instagram.com/BehindBodybuilders) and Facebook page (https://facebook.com/BehindBodybuilders).
We will create posts and stories about your fitness story and share them on both Instagram and Facebook. It's a great opportunity to showcase your story to the fitness community on social media and to interact with them, as they will leave you comments and share your story.
Our Instagram and Facebook pages reach thousands of accounts every day, with an average of 21k account per day!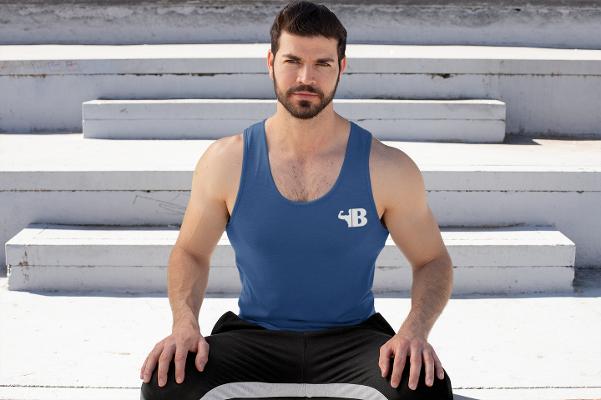 Let us share an incredible case study with you. One of our participants, Josh, recently published his fitness story on Behind Bodybuilders. On the very first day, he secured 32 clients to coach them online.

This remarkable achievement brought him a substantial income of

$7,200 per month, starting from day one of publishing his story on our platform.
YOUR APPLICATION PROGRESS.
By submitting my story I agree on all terms and conditions, and to pay the Verification & Support fee.
IMPORTANT, BEFORE SUBMITTING ANYTHING!
Behind Bodybuilders is a professional platform for serious athletes only, and we take our work very seriously. We are looking for people who want to inspire.
If you are here playing around, and just thinking that this is a great opportunity to get some more followers on social media, then please leave this page!
If you have no respect for others, sending us your story, and then don't complete all the steps, and even worse don't even reply to our emails, then please leave this page!
There are two steps to get your story published; submit your fitness story and pay the Verification & Support fee.
Sending us your fitness story alone won't work, you MUST pay the Verification & Support fee.
The Verification & Support fee is $295. You MUST pay this fee after submitting your application to get your story published.
We cannot waive this fee for anyone. This is like the fee when you apply for a visa to visit some countries, it doesn't matter if you have many titles, you are famous, or even being Ronnie Coleman himself! The fee is a MUST.
Failure to pay the Verification & Support fee, after submitting your fitness story, will result in giving us the rights to sell all your personal details online however we want, including your story, pictures, and email address.
FITNESS ENTHUSIASTS IN LOVE WITH THE IDEA.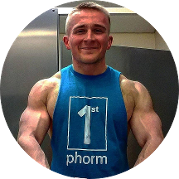 "I really like the idea behind [Behind Bodybuilders]. Allowing people to speak about themselves and encourage others to do the same. I'm sure it's helped a lot of people. Happy to work with you."
Evan Spradlin
@spradlin_fitness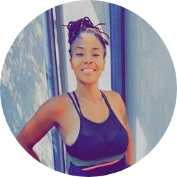 "I'm so happy to be apart of a community that shows people there is hope... And I'm thankful you've showed me when you are good to people good things happen."
China Dolla
@itschinadolla
GET OUR AWESOME APPAREL & SHINE.
Get your favorite Behind Bodybuilders apparel and keep shining!