Your fitness story can make a change
INSPIRE. GET EXPOSURE. GAIN CREDIBILITY.
Hundreds of fitness stories shared. Thousands of people inspired daily.
Your fitness story matters
When did you start working out? Why did you start? How it's affecting your life?
Your fitness story can be an inspiration to others, and it can help you succeed by getting you exposure and gaining you credibility in the fitness world!
At Behind Bodybuilders we empower you to succeed! Behind Bodybuilders is the only platform made specifically for sharing fitness stories! We will publish you story so you inspire, we will put it in front of a huge fitness community so you get exposure, and we will create you a verified personal page on our platform so you gain credibility in the fitness world!
A big community, you are part of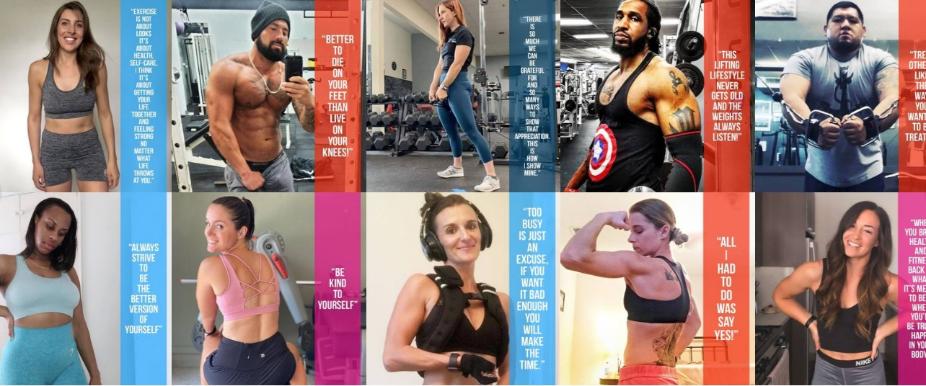 Hundreds of fitness enthusiasts from around the world shared their fitness stories with us and you are welcomed to share yours as well!
We will publish your inspiring story on social media along a photo of yours and a mantra you believe in! Also we will make it available on our website by adding it to your verified personal page that we will create for you!
How can we help you succeed? 4.
YOUR VERIFIED PAGE CREATED Why is it so important to be
on Behind Bodybuilders?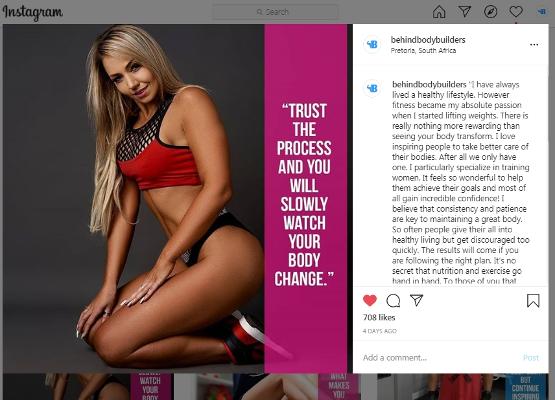 Our number one goal in Behind Bodybuilders is turning working out into the new normal! We want people all over the world to implant training into their daily routine, just like having a breakfast or brushing their teeth!
We are doing this by sharing inspiring stories of people who already workout, people just like you!
Your story could be the spark that will help others start their fitness journey, and experience the same benefits of working out that you are already enjoying!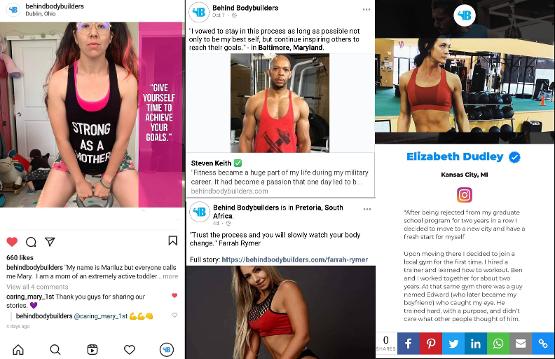 When we share your fitness story we will do our best to put in front of as much people as possible!
Your story will get shared on different social media platforms, and on our website!
We will give your story a boost on the different platforms so it will receive a decent amount of reactions. Also we are making it public everywhere, and made it possible for readers to interact with it by either commenting on it, or sharing it through the different marketing channels (social media, email, direct link, ...)
This will help get you as much exposure as possible in the fitness world, which might bring some good opportunities to you! For example in case you are a personal trainer or a gym owner this might help you get new clients!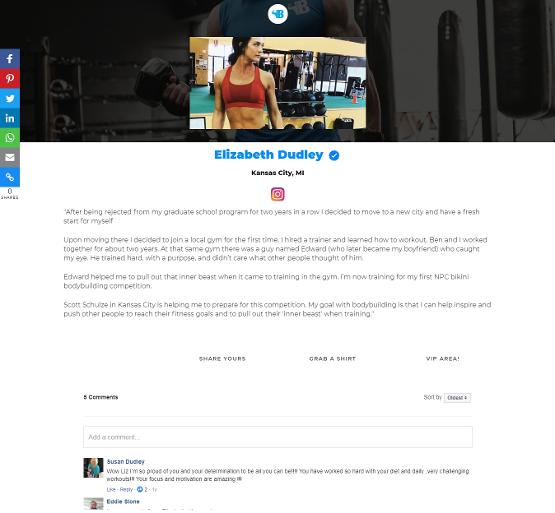 When you submit your fitness story to Behind Bodybuilders we will create your verified personal page on our website!
Along embedding your story, we will add your picture, your city/town, and a link to your Instagram account!
In addition to getting you more exposure, your verified personal page will serve as a credibility certificate in the fitness world! We only accept serious people on our platform, so everyone seeing your page will know that you are a trustworthy person, and your story is legit!
You can use your verified personal page link to add it to your business card alongside your email address!
You can look at your verified personal page on Behind Bodybuilders as your Linkedin profile of the fitness world!
We help you succeed, you help us thrive
On a daily basis we receive so many story submissions, unfortunately bad eggs exist everywhere! From fake identities to made up stories we need to filter the fakers and frivolous people out! We are pretty serious about our project, and we only accept serious people with real stories, people who really want to inspire!
To do so we are asking everybody wanting to publish their story on Behind Bodybuilders, and getting their verified pages on our platform, to make a contribution!
You have the choice between either buying an apparel from our store, or become a paying member of our private community (where we share private content, and give you a handful of other benefits).
Your contribution will both help us verify your identity, and also help keep this project running!
Please note that Behind Bodybuilders is NOT a non-profit project! It's a business with a noble mission, "empowering you to inspire"!
Our services and the hard work we put cost at least $150! But we are keeping it to a minimum, we are just asking for a contribution that will make us a small commission.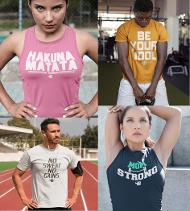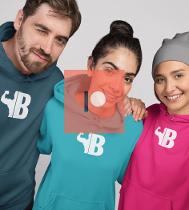 Send your story towards success
What you should look for:

Story on social media (kept forever)

Story on our website (kept forever)

Story boosted for maximum exposure

Your verified personal page created on our website (kept forever)

Get a premium high quality apparel 1. Story & Details Submission
You submit your story using the button below! You will fill a form with your details, your story (by answering a couple of questions), and upload your favorite pictures. 2.Contribution & Verification
You make a contribution by either buying some apparel or becoming a paying member of our private community.
With your contribution we will be able to verify your identity, and also help our project keep running.
You will be redirected to the contribution page as soon as your submit your story! You confirm with us that you submitted all the necessary details, and made a contribution to our project.
You can do this easily by sending us a DM to our Instagram page.
Do this as soon as you make a contribution. 4. Publishing & Inspiration
We start working on your story right away! We edit the story, edit your picture, publish everything on Instagram & Facebook, boost the story for maximum exposure, and create your verified personal page on our platform.
What inspiring people are saying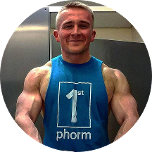 "I really like the idea behind [Behind Bodybuilders]. Allowing people to speak about themselves and encourage others to do the same. I'm sure it's helped a lot of people. Happy to work with you."
Evan Spradlin
@spradlin_fitness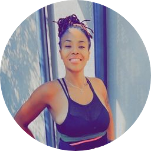 "I'm so happy to be apart of a community that shows people there is hope ... And I'm thankful you've showed me when you are good to people good things happen."
China Dolla
@itschinadolla